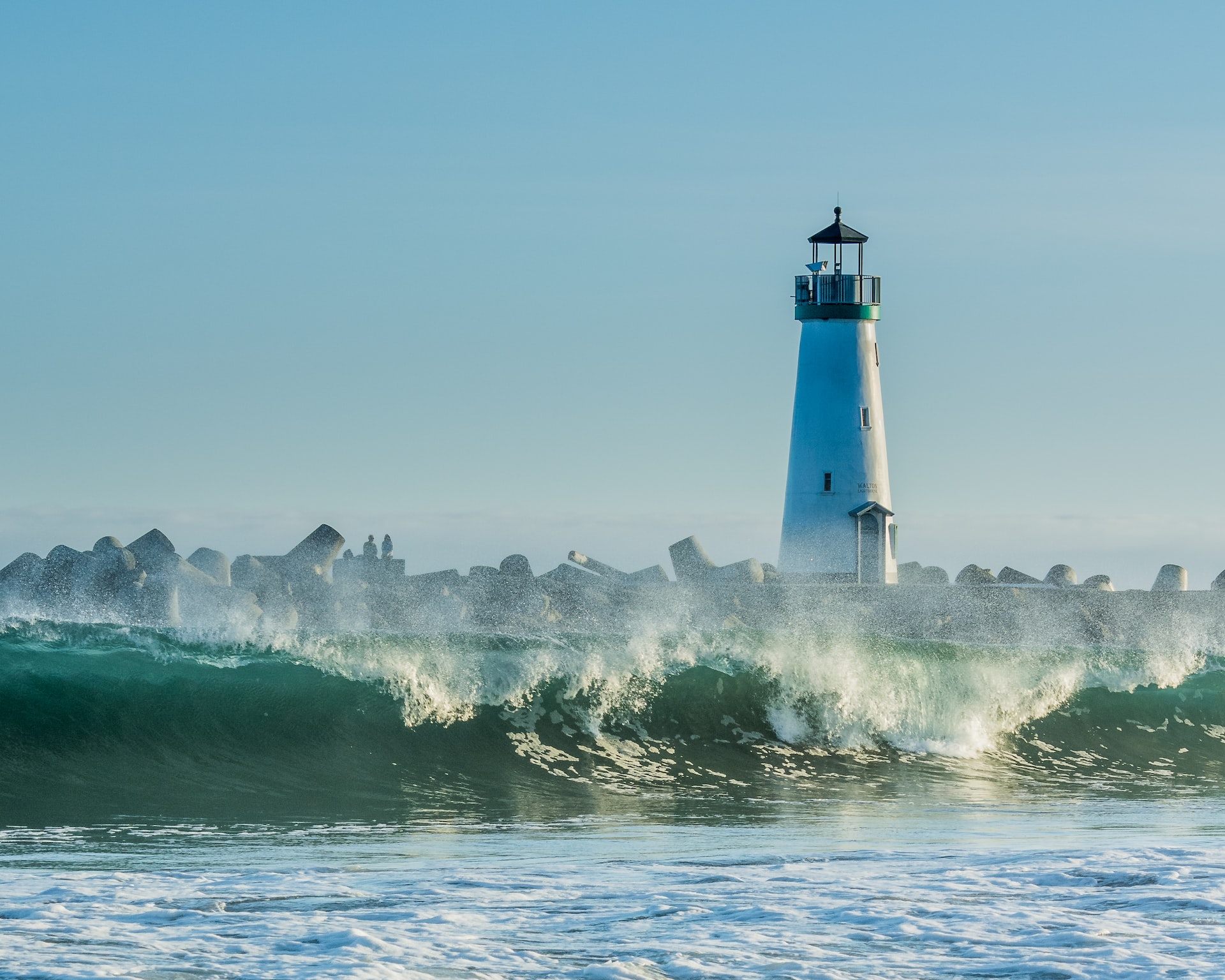 Things to do in and around Santa Cruz
Santa Cruz Wildlife Adventures
Spend the day whale watching in Monterey Bay, touring the elephant seal breeding grounds, or searching for birds in the Pajaro Valley. Catch a boat to watch the migrating whales in the Monterey Bay.
Depending on what time you decide to visit Santa Cruz, there are many different species of whale that can be seen in Monterey Bay. December through April, gray whales travel from the icy waters of the Arctic to the warm lagoons of the Baja of California. The Davenport Cliffs are an ideal spot for whale watching or you can take a guided boat trip to get an even closer look. April through November, Monterey Bay becomes a feeding ground for multiple whale and dolphin species. Humpback whales, fin whales, minke whales, blue whales, and maybe even an orca can be sighted off the coast of Santa Cruz. Not only will you get a good chance to see whales, but you might also get to see large pods of Risso's dolphins, northern right whale dolphins, and Pacific white-sided dolphins, as well as other porpoises, sea otters, and sea birds. If you take a guided boat tour you are almost guaranteed to see at least one of these amazing species, if not more.
Santa Cruz Beaches
Santa Cruz boasts some of the most beautiful beaches in the world! Come walk, swim, surf, boat, or just come for the suntan. Our beaches make Santa Cruz a must-go vacation destination.
Miles of pristine white beaches stretch from the northern to southern end of Santa Cruz. From highly populated beaches to world class surf locations and everything in between there is a beach for everyone in the Santa Cruz, California area. A few generalizations can be made. The further away from the Santa Cruz boardwalk, the less populated the beaches become. Also, beaches with more amenities such as picnic areas and food stands tend to be more crowded. Common activitieson Santa Cruz beaches include picnicking, surfing, dining, volleyball, swimming, fishing and walking. With an abundance of coastal beaches near Santa Cruz to choose from during your vacation, here is a list of a few of the more popular:
Santa Cruz – A Great Vacation Destination for Bird Lovers
Santa Cruz County – A bird lover's paradise
The area of Santa Cruz is home to a wide variety of bird habitats from the mountains to the coast. Due to Santa Cruz's variety of environments, there is a long and interesting list of birds that can be found here. The surrounding mountains, Pajaro Valley, and Monterey Bay will delight birders of all kinds.
Santa Cruz – Your Perfect Golf Vacation Destination
Looking for the perfect golf vacation? Santa Cruz boasts some of the finest golf courses in the country. It's also within an hour of world famous Pebble Beach! Stay in one of our Santa Cruz vacation homes and have yourself a vacation golfers dream about.
Santa Cruz offers excellent golf courses boasting beautiful scenic settings. Tee off in the redwoods, take in the views of Monterey Bay, or enjoy lush gardens, while enjoying the sound of ocean waves. Pro shops, restaurants, and lodging can be found at the majority of Santa Cruz's golf courses as well as conference and banquet facilities. Golf lessons can be scheduled to improve skill or for those more experienced tournaments can be booked.