A Handy Guide to Capitola Vacation Rentals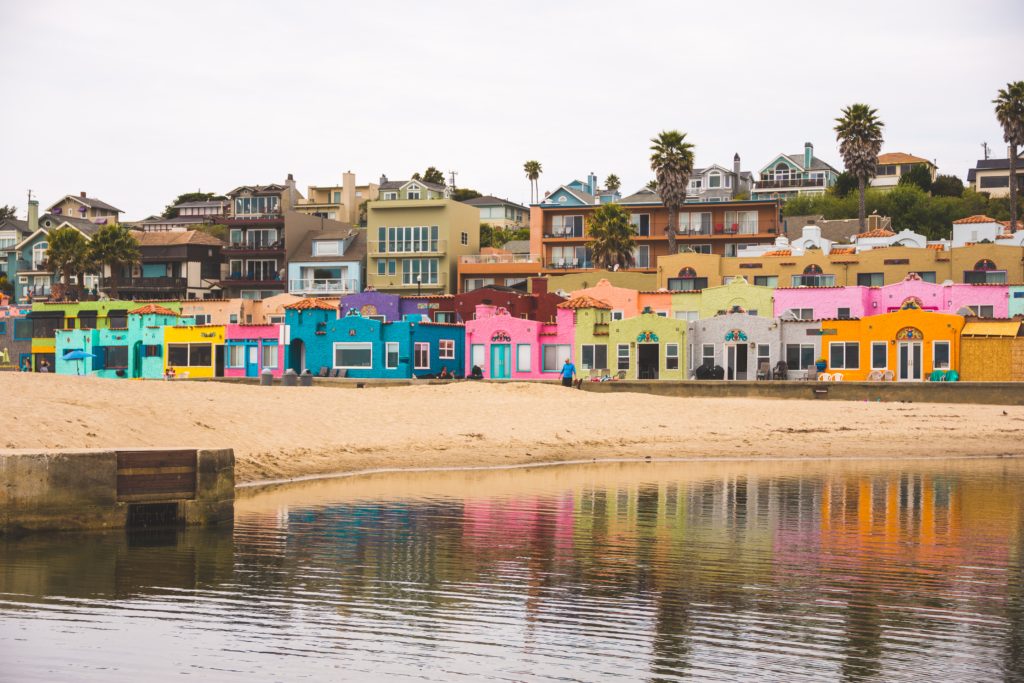 Capitola is a quaint seaside village located in the heart of the famous Monterey Bay. It is regarded as being one of the first vacation retreat villages on the Pacific Coast, if not the very first one. The region that the village is located in has a rich history going back at least 2,000 years, during which the Soquel tribe originally resided there. Today, it is the site of Capitola Village, a place where people flock to both during the winter and summer.
Capitola vacation rentals have surged in popularity due to the inspiring, breathtaking, and relaxing nature of the area. The beaches are beautiful and expansive, while the village itself has eclectic art, delicious food, and a good amount of shopping opportunities. There is even an annual Capitola art and wine festival, as well as plenty of wine tasting opportunities year-round.
If you enjoy water sports, you will be happy to know that the surfing in Capitola is excellent for those who want to take it more mellow on the waves. In fact, surfers come from all around California to enjoy the sublime conditions here. Being right next to Santa Cruz means it is close by to some major cities like that one, making it easy to get to. The Beach Boardwalk is a major attraction that can be enjoyed due to its close proximity to Capitola vacation rentals in town.
Once you find one of the Capitola beach rentals that best suits you, there is going to be plenty you will want to do outside of it. Explore the village by walking down alleys that are de facto outdoor art galleries. Colorful murals line streets within Capitola, giving the village a vibrant and inspiring personality. You can also head over to the pelican sculpture in town that faces a garden filled with colorful wildflowers. There are also stairways you can walk up to reach expansive viewpoints of the entire region, along with the sparkling Monterey Bay water.
Capitola beach rentals dot the coast, giving you a wide selection to choose from when planning your trip to the area. However you decide to spend your time in Capitola, you will love the fact that your beach house will be close to everything the village offers.
Stunning Views
The charm of this beach town cannot be overstated. You will often find yourself fully immersed within the present moment as you bask in the serenity and tranquility that Capitola has to offer. The breathtaking ocean views inspire you as you look out onto the vast expanse of the Pacific Ocean. The historic Capitola Wharf is a great place to visit for some extraordinary views of the sea. From its wooden planks, you will see all sorts of wildlife, including diving pelicans, harbor seals, otters, and more.
Delicious Eats
There are planet of restaurants featuring a wide range of gastronomical options to delight your palate. One of the most popular places to eat that features beautiful views is Zelda's on the Beach. Another restaurant named Paradise Beach Grill will give you a stunning river view. The one theme you will notice wherever you decide to eat is the sheer tranquility. Another legendary restaurant visitors to Capitola love is Shadowbrook Restaurant. You have the option of taking a gondola up to it or simply walking up the winding garden-like path. This prime location offers views onto the river below, along with a cozy fireplace area, as well as formal dining for a romantic dinner evening.
Premier Shopping
A coastal vacation beach village would not be complete without some charming gift shops to browse. Capitola has numerous gift shops that will provide you with many options for keepsakes reminding you of your stellar trip here. If you are into high-end beach fashion, then you also have your pick of many outlets. Craft Gallery is one location that will act as both an art exhibit and place to pick up some gorgeous local art. Stunning glass sculptures can be found at Many Hands Gallery, all of which have been created by local artists. After your retail therapy, you can also swing by the Capitola Historical Museum to check out photos and items from the village's past.
Capitola Vacation Rentals
This relaxed town is a place people go to rent Capitola vacation rentals and get away from the hustle and bustle of city life. You will have your pick of comfortable abodes to call your own for a little while. There are many beach house rentals in Capitola, including ones with ocean views that captivate you. Those million-dollar views are not all you receive. There are also Capitola beach rentals that feature covered hot tubs, views upon eucalyptus trees, and idyllic coastline right outside the house. There is a tremendous about of beach house rentals in Capitola that you have your pick from.
Make Capitola Your Next Vacation Destination
As one of California's best beach resort towns, and the oldest on the entire West Coast, Capitola has a little bit of everything you are probably looking for. There are plenty of beach house rentals in Capitola, so you do not need to worry about finding a place to call home while away from yours. If you were wondering where to go for your next vacation, look no further than Capitola. You are sure to fall in love with the place, just as countless others have before you.