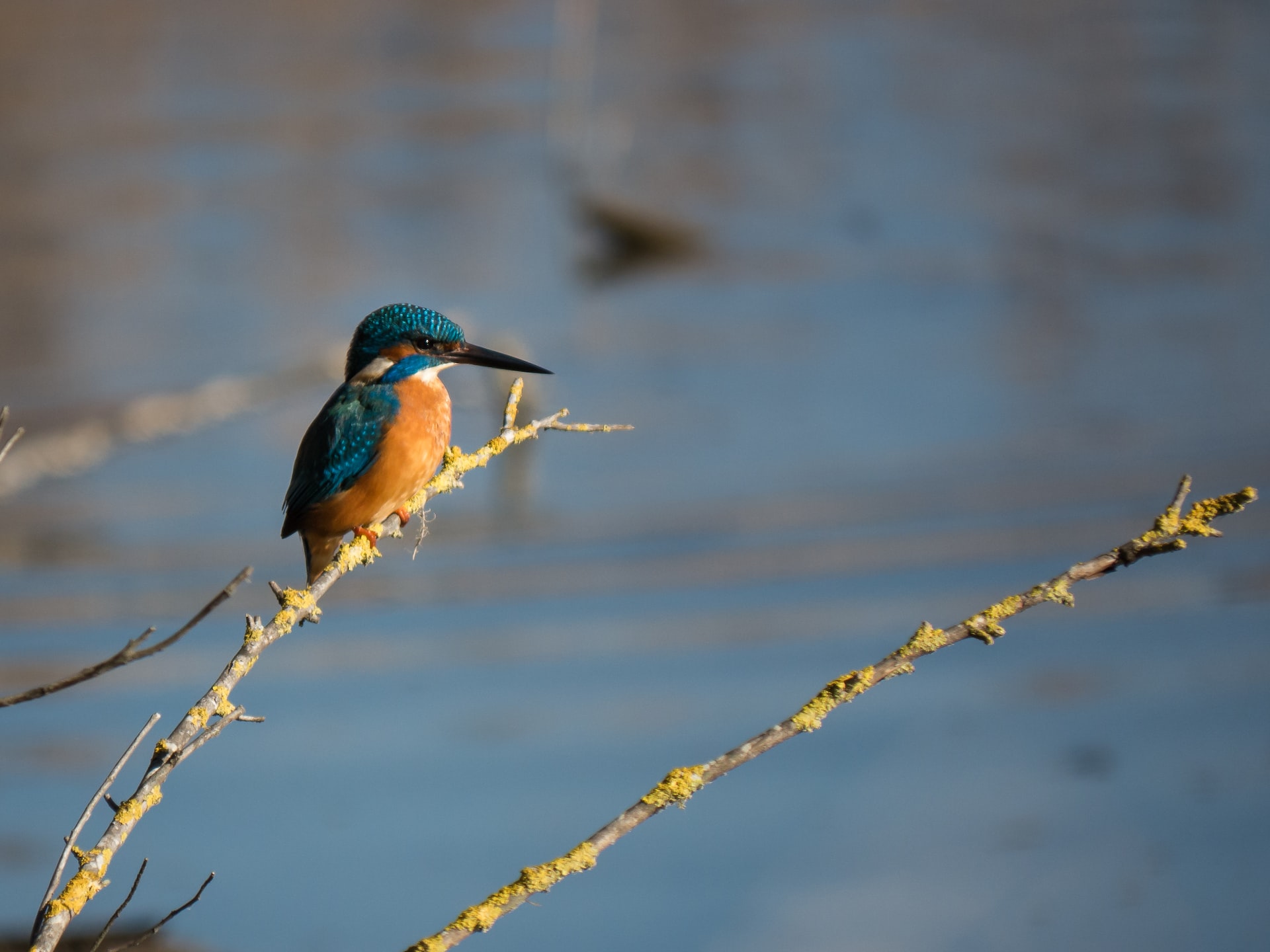 Birding in Santa Cruz
Santa Cruz – A Great Vacation Destination for Bird Lovers
Santa Cruz's mountain region has several large parks that are perfect for birding. Henry Cowell Redwoods State Park is made up of almost 1,800 acres of redwood, mixed evergreen, and chaparral habitats. The park's 20 miles of trails provide an excellent way to search for the many different species of birds that can be found there. The park is home to wood ducks, ruby-crowned kinglets, belted kingfishers, violet-green swallows, many varieties of owls, thrushes, woodpeckers, warblers, towhees, sparrows, finches, flycatchers, and many other birds.
Lakes, ponds, large wetlands, sloughs, riparian forests, oak woodlands, coastal scrubs, and long sandy beaches create diverse habitats excellent for birding in the Pajaro Valley. Elkhorn Slough National Estuarine Research Reserve sits on a 1,400 acre estuary, which drains the Pajaro Valley. The location of the Monterey Bay Birding Festival during late September of each year, Elkhorn Slough offers world-class birding. Herons, cranes, falcons, hawks, owls, titmice, hummingbirds, and over 300 species of other birds can be seen here throughout the year.
Monterey Bay is the perfect spot to explore the pelagic bird life of the area. Many sea birds come close to shore, however others stay fairly far from it. While these pelagic species can be viewed with a scope from shore, a boat ride is necessary to truly get a good look at these birds of the open seas. It is best to look for boat trips organized specifically for pelagic birding with skilled birders. There is a long list of birds that can be viewed from Monterey Bay during any season. Just a few of the species that can be seen are shearwaters, jaegers, terns, puffins, murrelets, albatrosses, loons, pelicans, and red-footed boobies.
With beautiful scenery and amazing birds, the Santa Cruz area is a prime spot for birding. Many different species from the air, land, and sea can be seen here. Santa Cruz County will even provide a free Birding and Wildlife Watch Kit for those who request it.
But birding is not all that Santa Cruz has to offer.
Planning a vacation? Why not come to Santa Cruz?From birds to beaches, it's a favorite vacation destination of travelers the world over.
Check our our Santa Cruz vacation rentals. Why stay in a hotel, when you can have the comforts of home?