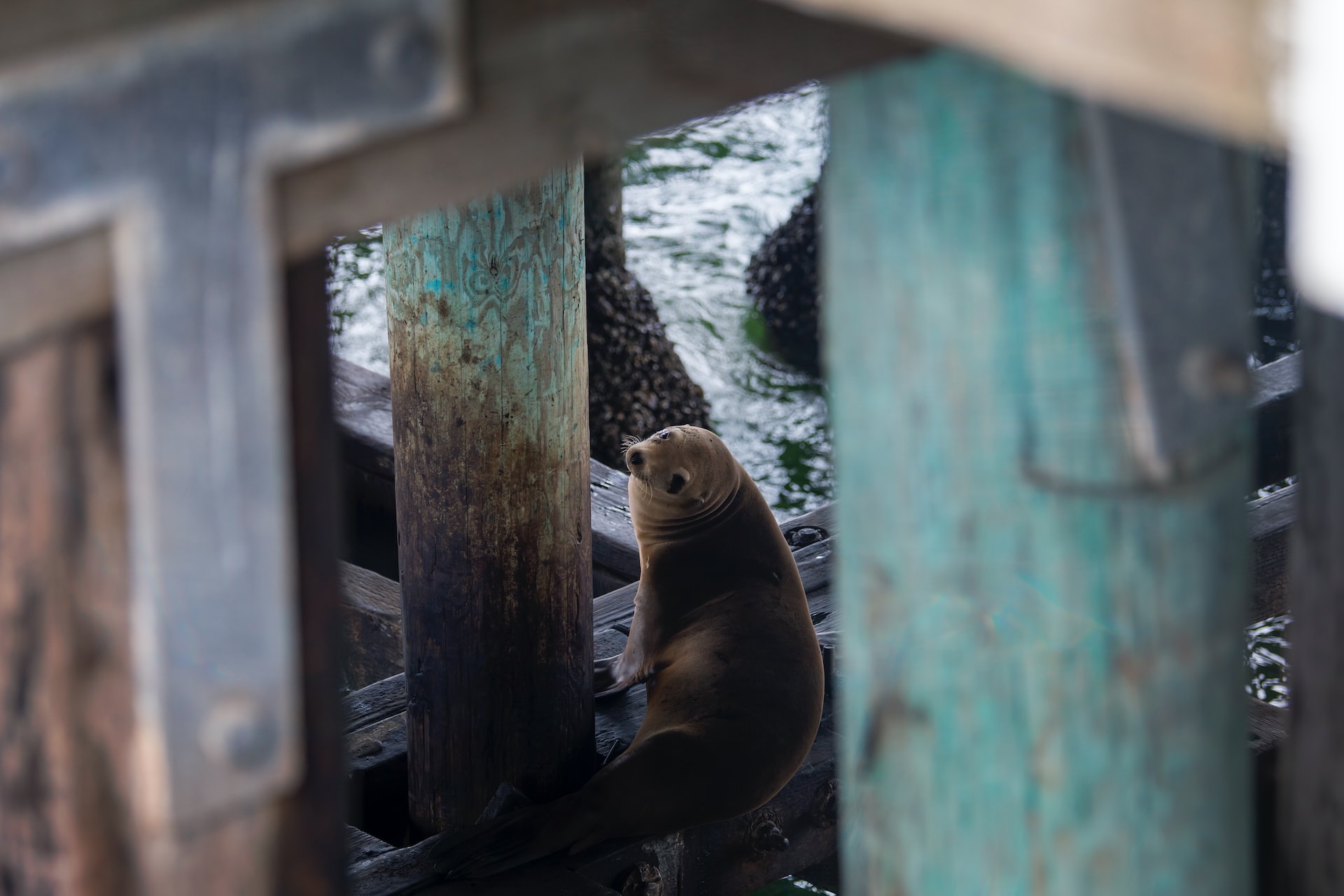 Santa Cruz Wildlife Adventures
Ano Nuevo State Reserve – See elephant seals up close and personal, but don't get too close!
While you may see a variety of seals during a whale watching expedition, Ano Nuevo State Reserve is home to the largest breeding ground of northern elephant seals in North America. During the winter, males battle for mates on the beach and females give birth to pups on the dunes. December through March, during the breeding season, park access is available only by guided walks. Most adult seals leave by early March, leaving their weaned pups who remain through April. During the spring and summer months, the seals return to molt and can be viewed during this time through a permit system. The northern elephant seal can be seen here year round, however it is important to make early reservations with the park if you wish to see the seals during their breeding season.
Santa Cruz, a birder's paradise
Turn your head to the skies and you will find a plethora of birds. The Pajaro Valley is home to hundreds of waterfowl, raptors, and songbirds. One of California's last undisturbed coastal wetlands, Elkhorn Slough National Estuarine Reserve, hosts the annual Monterey Birding Festival in September. Due to the diverse habitats of Santa Cruz, the area is a birders paradise. Hundreds of species of birds can be seen throughout the mountains, in wetlands, and among the sea.
The area of Santa Cruz boasts an amazing and diverse amount of wildlife that you will not want to miss. A free Birding and Wildlife Watch Kit is offered by the county of Santa Cruz.
But wildlife is not all that Santa Cruz has to offer.
Planning a vacation? Why not come to Santa Cruz?
From birds to beaches, it's a favorite vacation destination of travelers the world over.
Check our our Santa Cruz vacation rentals. Why stay in a hotel, when you can have the comforts of home?